E-bike Motor 8fun Bafang Crank Mid Motor Bbs02 48v 750w Mid Central Drive Electric Bicycles Conversion Kits
Product Description
E-bike Motor 8fun Bafang Crank Mid Motor Bbs02 48v 750W Mid Central Drive Electric Bicycles Conversion Kits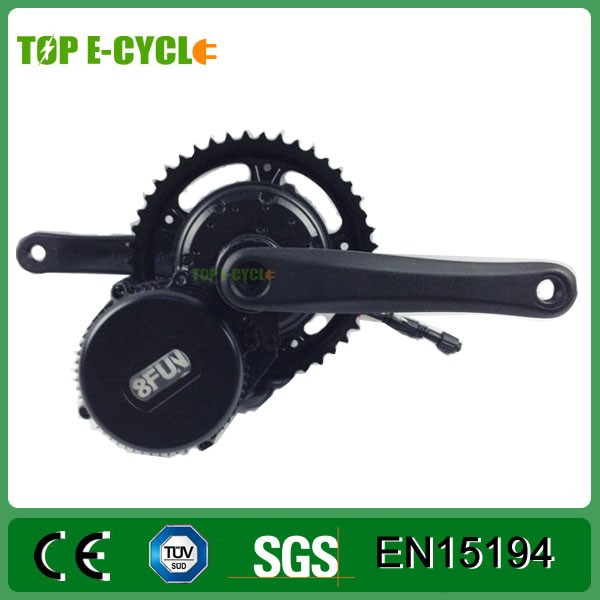 Product description 
1. With an integrated speed sensor, this mid-drive motor, which is compatible with a 68-120mm bottom bracket,
2. It has a rated power of 750W, a reduction ratio of 1: 21.9 and a maximum torque of 160 N.m,
3. It will provide the rider with great explosive force when starting the system.
4. Highly strong and efficient, this motor greatly enhances riding joy
5. It is suitable for mountain bikes and sand bikes which are the favorites of riders who love challenges as well as transport bikes. 

Core Data
Position: mid-drive motor
Rated Voltage (V):36/48 
Rated Power (W):250/350/500
RPM:70-90
Rated Efficiency (%):≥80% 
Max torque: 80 N.m 
Reduction Ratio: 1:21.9
Shaft standard:JIS
Weight (kg)≤4
Futher specification
Cable location: Shaft center, right
Hall sensor: Hall sensor 
Magnet poles:16 
Surface: black 
Noise (dB): <50 
Water proof Grade:IP65
Certification: CE ROHS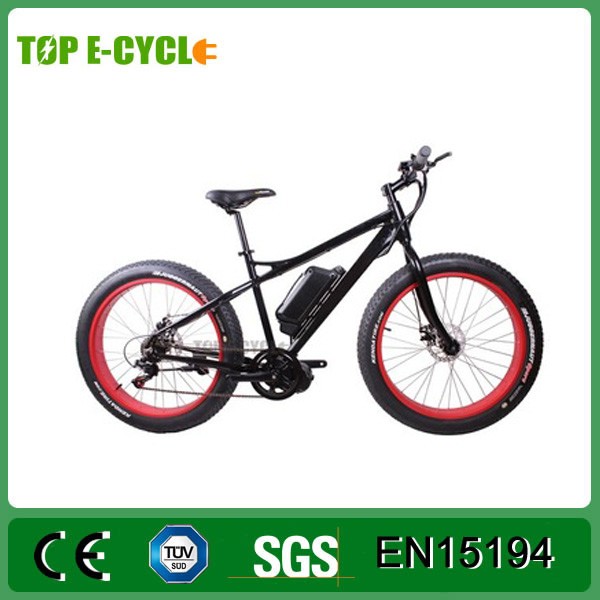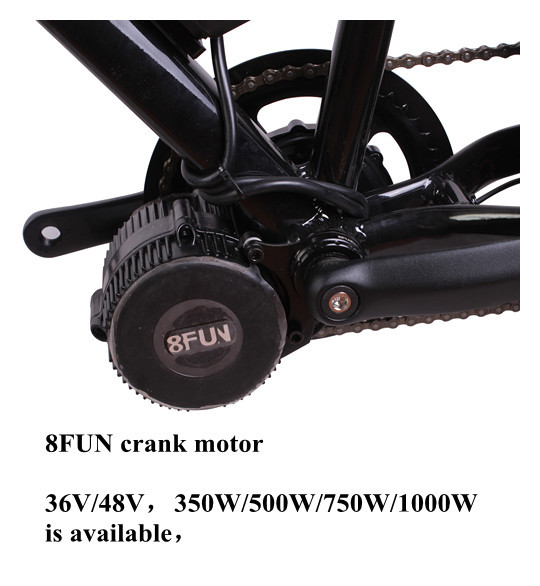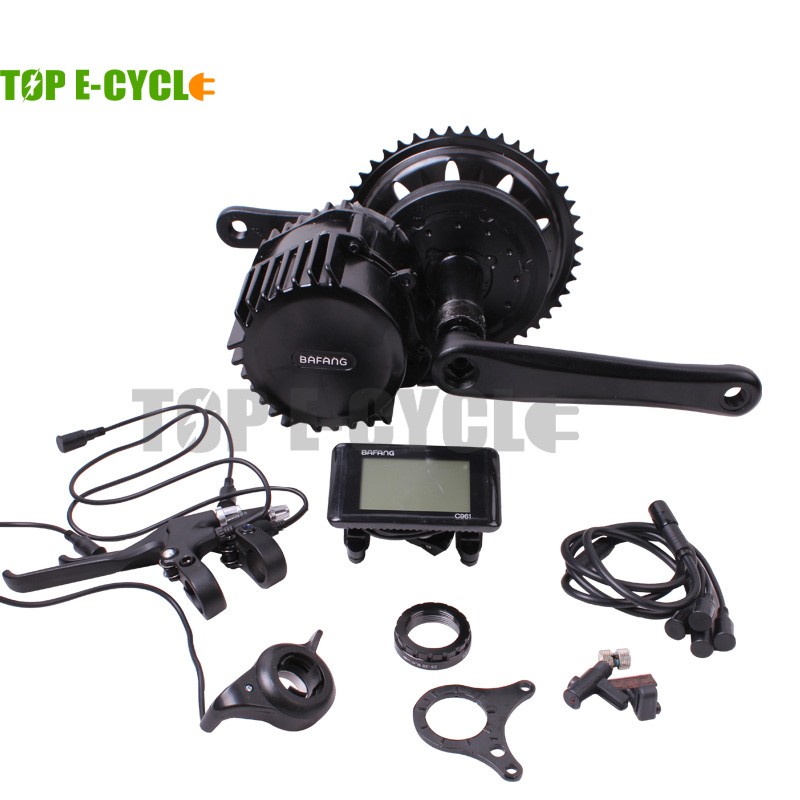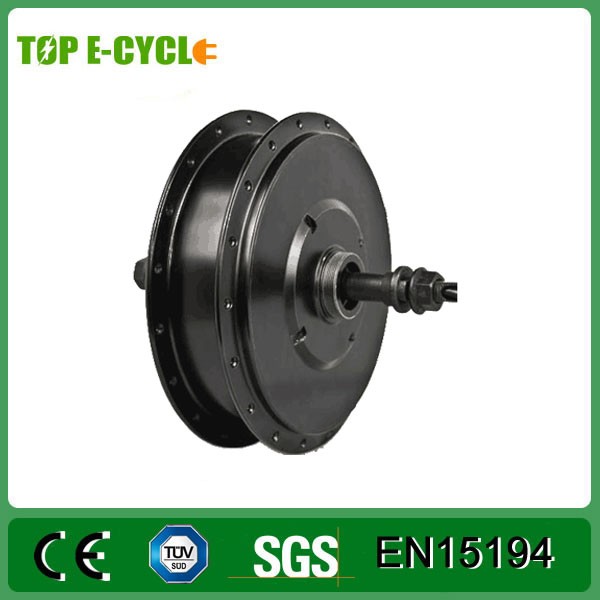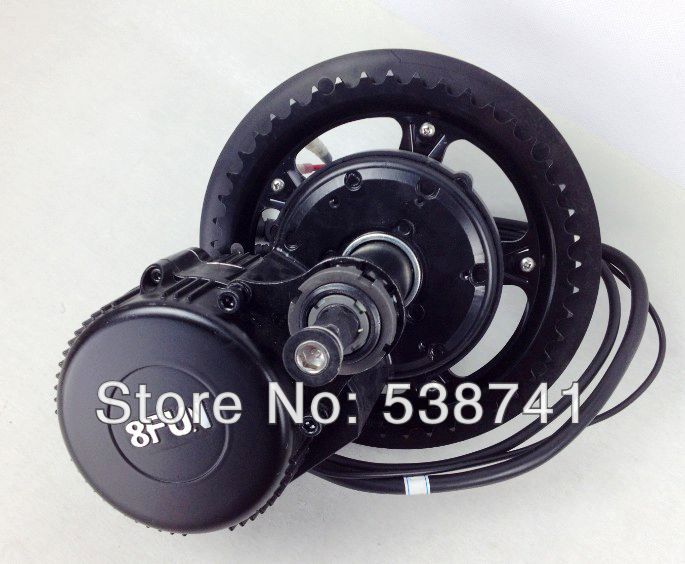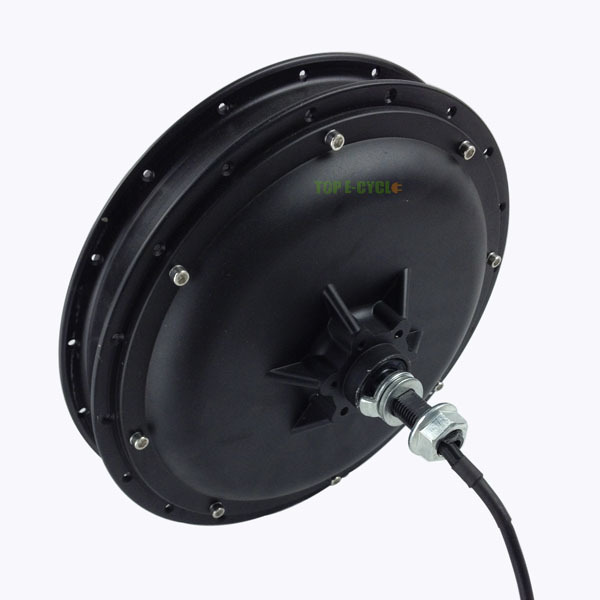 >> Demand--Custom demand are welcomed

>> Design--Design and Development Team to meet your individual demands

>> Production--Assembly line production,high standard and strict requirements

>> Package--Tailor-made package to cater for your personalize taste

>> Customer Service--Email your suggestions or complaints,we will handle them ASAP
Name: Elsa Xu
Tel:+86-158-6886-7926       
WhatsAPP:+86-158-6886-7926  
Add:Hezhuang Industry Park,Xiaoshan District,Hangzhou,Zhejiang,China
Product Categories : E-bike parts